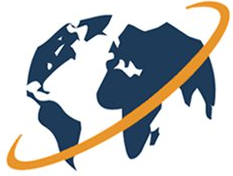 Today we are pleased to announce the launch of the Biosecurity Codes section on the VBC, an expansive resource composed of codes of ethics, conduct and best practices established around the world for life science professionals.
Biosecurity Codes is a full integration of the codes collected by the Organisation for Economic Cooperation and Development (OECD). It will serve as an active resource of global information on oversight mechanisms, and particularly codes-of-conduct for the biosciences research community, in order to promote responsible oversight of the biosciences.

What Are Biosecurity Codes?
Biosecurity codes are sets of non-legislated guidelines, ethics and principles that are considered binding between organizations, or members of an organization, involved in biosecurity. They can commonly be referred to as codes of ethics, charters, oaths, or declarations.
Why Do We Need This Resource?
Responsible stewardship in helping to achieve a balance between scientific freedom and security concerns is one of the core functions of biosecurity codes.
With today's rapid technological advancements in the biological sciences, legislation tends to be cumbersome and may quickly become inadequate. Many organizations involved in the life sciences require codes outside laws, regulations and treaties. These sets of non-legislated, conventional principles and expectations can help prevent misuse and secure the safety and progress of scientific work. Our central resource of biosecurity codes is continually maintained so best practices can be observed and adapted by the life science communities.
If you or your organization has a code you would like included, please contact us here.