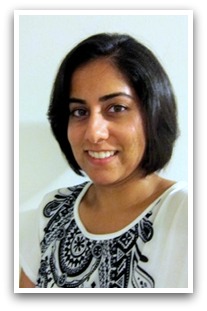 The following piece was written by Akansha Bhargava, and discusses her experience as the first VBC Graduate Fellow.

Hailing from Brookfield, WI, Akansha Bhargava holds a B.S. in genetics and philosophy from the University of Wisconsin-Madison, and a M.S. in biotechnology, with a concentration in biodefense, from Johns Hopkins University. She is currently pursuing a medical degree at the Royal College of Surgeons in Dublin, Ireland.
As the first VBC Graduate Fellow, I had the unique opportunity of working alongside a wonderful team of motivated and engaging individuals. As a relatively, small but highly, productive team, with the fresh feel of a start up, the VBC is a great place for both individual and collaborative work.
During my time here, I contributed to mainly two projects. The first was a wide scale data mining project of biosecurity programs across the globe aiming to compile and evaluate various criteria including geographic location, area of focus, agency type, collaboration, and funding. The results of this will be presented on the VBC website and ultimately converted into an interactive web tool for use by scientists, policy makers, and the public. Secondly, I had the privilege of helping complete biosecurity legend, Dr. Jonathan Tucker's last project after he passed away in July – a series of agricultural biosecurity education modules.
I was also fortunate to have the opportunity to partake in the first VBC international conference on September 1st which addressed the role of web based networks in enhancing global biosecurity.
The intersection of science and policy is an exciting area of work and an interesting, professional option for those looking for unconventional careers in science. As a student with a self-proclaimed interest in policy and a combined focus in both the biological sciences and humanities, I really felt the benefit of combining both subject matters.
Science has become increasingly complex and detail oriented and many of us easily lose sight of the big picture. The ability to take a step back and see the impact of a project is an important skill, which can be difficult to grasp as a student. I believe I developed and improved this skill during my time at the VBC. The opportunity to apply critical thinking and evidenced based reasoning to big picture problems and solutions is an exciting and rewarding aspect of this work.
Washington, DC has a fun and vibrant professional atmosphere. Working in this city is not only great for career development, but it also a great place to learn and build a strong social and professional network. I truly enjoyed this opportunity and look forward to applying the knowledge and experiences gained towards my future professional endeavors.