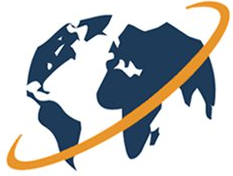 Welcome to the Virtual Biosecurity Center (VBC). What you see and experience here is the culmination of the hard work of many individuals and organizations.
What is the VBC? The VBC is the 'one stop shop' for biosecurity information, education, best practices, and collaboration. It is a global multi-organizational initiative spearheaded by the Federation of American Scientists (FAS) committed to countering the threat posed by the development or use of biological weapons and the responsible use of science and technology.

Biosecurity measures are global efforts that need the participation of governmental and non-governmental organizations, scientific researchers, policy centers, law enforcement, and the public. A centralized community resource, for the community and built with the community's input has been sorely needed for over a decade. The VBC fills this need and is a powerful solution created with current web technologies and the input of leaders in the biosecurity and scientific research communities.
The VBC offers:
• Comprehensive biosecurity news and events, an education center and library updated on a continuous basis with the most current information;
• The Global Forum on Biorisks, a collaborative online forum and tool for informing policy and empowering partnerships among professional biosecurity communities around the world;
• Calendar of global conferences to raise awareness and develop plans to address both current and future biosecurity issues;
• Outreach activities on cutting-edge topics with interactive webcasts;
• Education and partnership to bridge the gap between the scientific, public health, intelligence and law enforcement communities;
• Funding opportunities and coordination including graduate fellowships;
• Translations into more than 50 languages including the 6 UN languages.
Many people have contributed to this initiative, and the VBC's talented but small staff is working hard to continue our outreach to all individuals and organizations with a stake in biosecurity. I ask for your participation in coordinating this global approach to biosecurity.
Please be sure to look for a few very exciting, useful and soon to be released additions to the VBC.
The VBC would not have been possible without the efforts of:
Our talented staff, Kelsey Gregg, Renee Tran and Sudha Siva;
Our Board of Advisors of global leaders;
Michael Stebbins who conceived of the idea of a VBC while at FAS;
Gerald Epstein and CSIS for the Global Forum on Biorisks;
And our sponsors.
The VBC most certainly is biosecurity at its best.
Nishal Mohan, PhD