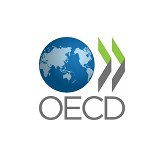 Brought to you by the International Futures Program of the OECD
Codes
For National Academy Organizations
Code of Conduct on Biosecurity
Organization:
"Code of Conduct for Biosecurity" was drawn up by the Biosecurity Workgroup, which was inaugurated for this purpose by the Royal Netherlands Academy of Arts and Sciences (KNAW). 2007.
View Biosecurity Code

Code of Professional Standards and Ethics in Science, Technology, and the Humanities
Organization:
Issued by the Council of the Royal Society on 25 November 2010.
View Biosecurity Code